TAPIR UNITED
Edit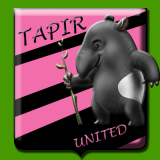 Tapir united were born in season 15 under the leadership of Lucca Baird. We have gained promotion to div 6, where we are first in the league. We are a strong community and have made freinds among the other managers of trophy manager.
Key Players Edit
Without some of out big players we would have never have got where we are now.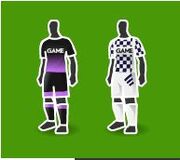 Staff
Manager Lucca Baird (season 14-)
Assistant Manager Terry Malay (season 14 -16 (leaving at end of the season)
Youth Coach Phil Lolwand (season 14-)
new assistant manager Martin Neville (ex player)
Other coaches include
Harry Channon,Dave Neville,David Earnshaw and Mike cole.
The Future?
Some people have said that Baird will quit but those rumors have been smashed with him signing a new contract.
We hope to rise through the divisions and hopefully, become a prem club!
Record Transfers.
Sam walden 7.5 from My little futbol club
Edit